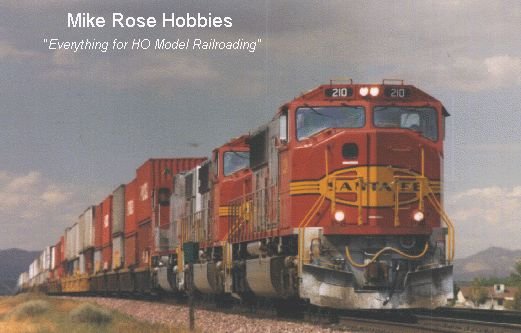 If you have any questions about items to order, run into any difficulties, or wish to purchase or inquire about itemsthat are not yet on the site, kindly contact me directly at "mikerosehobbies@gmail.com"
Please note that it is difficult to automatically calculate accurate shipping for very small and light items, like parts, etched steps, etc. But feel free to place your order regardless, with the assurance that I will refund any and all freight over charges upon shipping. You will pay actual shipping plus a small handling charge to cover shipping supplies in all cases.

For International orders, if shipping amount seems high, be assured that I will credit any shipping over charges at time of order shipment.